enewsletters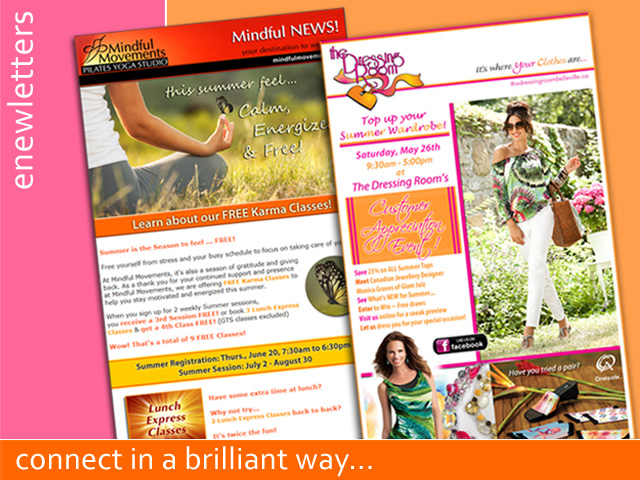 Enewsletters can help you establish a regular link between your business and your customers.
An enewsletter can include announcements, new products, services or pre-release information to help enhance sales and increase website traffic.
Let AdGraphics create customized enewsletters to help you promote your business & connect with your customers.
Would you like to connect in a brilliant way?
Let's get started!